Printable Graduation Certificate Template
A variety of free school graduation certificate templates from Grade 1 to Grade 12 to reward students to completing a school year. Just print the award certificate templates and fill in the details (student's name, teacher's name and date).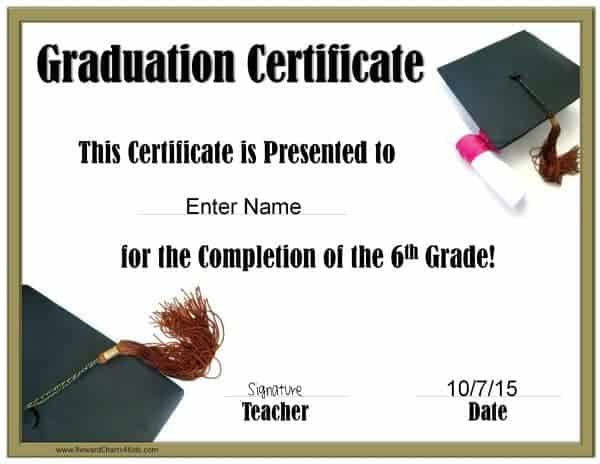 You can either type in the details or print a graduation certificate template and fill in the details by hand.
To print a graduation template (add name afterwards)
To customize the certificate of graduation (type details before you print):
Custom Graduation Certificate Template
The following certificate of graduation can be personalized with your photo and text. Create a unique award for each student.