Free Bakugan Reward Charts
The following free reward charts feature the Bakugan.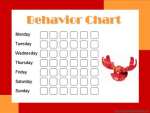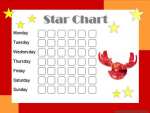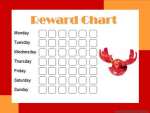 Bakugan Reward Chart
The reward for this chart is a Bakugan. The picture of the Bakugan toy reminds the kids what they are working towards. How many little boys won't behave well to get a Bakugan? 
Bakugan Battle Brawlers is a Japanese television series produced by TMS Entertainment and Japan Vistec. The story features creatures called Bakugan and the battle brawlers who possess them.
The Bakugan game was developed by Sega Toys and Spin Masters. The game uses spherical, spring-loaded miniature figures, representing the Bakugan, which pop open when rolled onto special metal Gate cards. The objective of the game is to capture three Gate cards although many young kids enjoy rolling the Bakugans without even understanding the objective of the game.
When characters that kids like appear on their sticker charts or reward charts then the reward process is more enjoyable for them. If you promise your child a Bakugan when the reward chart is complete then your chances of getting him to successfully change his behavior are pretty much 100%! That has certainly been the case with my two boys!
More Reward Charts