Free Printable Reward Chart
Is your son a little ninja or a Ninja Turtle fan? If so, he might like this reward chart.
Weekly Reward Chart for a 7 day week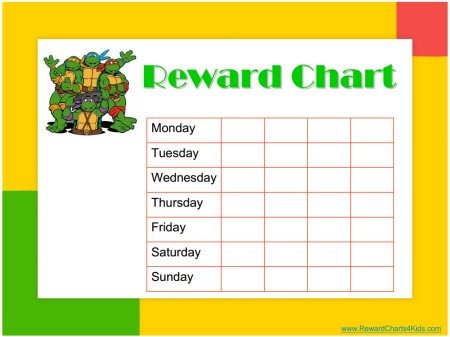 Weekly Reward Chart for a 5 day week
This is another weekly Ninja Turtle but it has a five day week from Monday to Friday.
If you use a reward chart that your kid loves the process will usually be more successful.  Look around the site together with your child until he finds a reward chart that he loves. If he wants something that you do not find then please comment below and we will try and make it for you.
Best of luck!