Potty Training Chart
with Star Wars theme
Keep track of your toddler's potty training progress with the free printable potty training chart. Each time he reaches one of the milestone's on the chart mark that area or stick a sticker there. He will be potty trained in no time!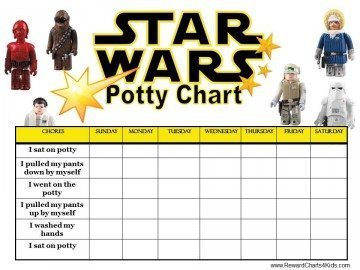 Toilet Training Chart
For those who are toilet training their toddler this chart will be more appropriate. As with the previous chart mark the relevant milestone each time it is reached! Be consistent and praise your child for his effort and accomplishment.