Reward Charts
Star Wars Theme
There are both weekly and 10 step reward charts / sticker charts on this site. The weekly charts start either on Sunday or Monday but you can change the days if you prefer. You can also add your own text, title and list of goals or chores.


Photo Chart
This chart can be used for multiple purposes. You can also add your child's photo to personalize the chart.

10 step Star Wars Reward Chart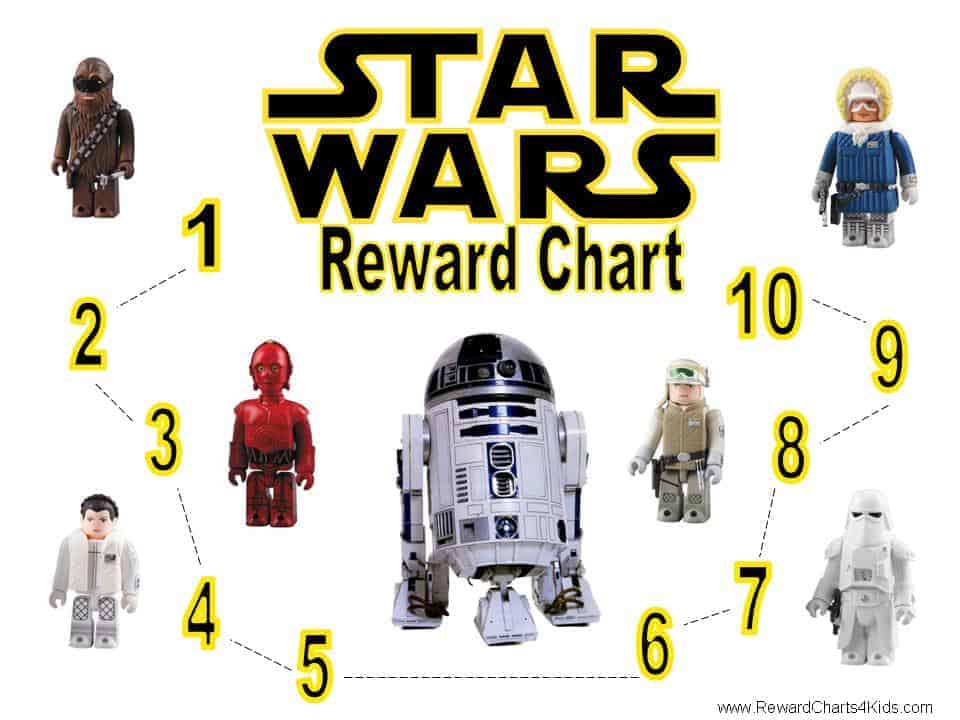 This sticker chart can be used to target one behavior.

Weekly reward chart with Star Wars (the week starts on Monday) – letter

Weekly reward chart with Star Wars (the week starts on Sunday) – A4

Chore Chart
If you want to add your chore list before you print this chore chart then just click on "customize" below. You can also add your child's name. If you are using the chore chart for a family then write your family's name instead of the title and instead of the chore list write each person's name. Once they have completed their chores then you can mark their name. This is a great chart to use if all of your children like the Star Wars theme.

Potty Training Chart
with Star Wars theme
Keep track of your toddler's potty training progress with the free printable potty training chart. Each time he reaches one of the milestone's on the chart mark that area or stick a sticker there. He will be potty trained in no time!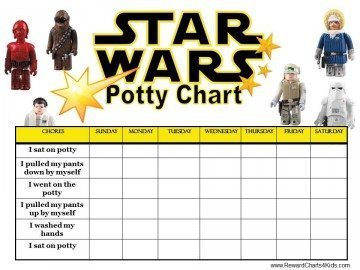 Toilet Training Chart
For those who are toilet training their toddler this chart will be more appropriate. As with the previous chart mark the relevant milestone each time it is reached! Be consistent and praise your child for his effort and accomplishment.