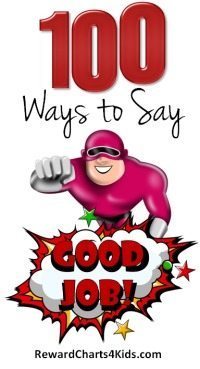 Are you looking for another way to say good job? We have 100 different ways to say good job for you!
A significant contribution
Absolutely Perfect!
All Right!
Amazing
Best yet.
Better than ever!
Bravo
Brilliant
Congratulations!
It's perfect!
You got it right.
Cool
Exactly right.
Exactly!
Excellent!
Exceptional
Fabulous!
Fantastic!
First class
First class job
First class work
Good for you!
Good going!
Good thinking.
Good work!
Great
Great improvement!
Great job
Great work
Great!
I knew you could do it!
I'm happy to see you working like that.
I'm very proud of you.
I'm impressed!
I'm speechless!
Impressive
Incredible
Just right!
Keep it up!
Keep on trying!
Keep up the good work.
Keep up the great work!
Lovely!
Magical!
Magnificent
Marvelous!
Neat
Nice going!
Nice job
Not bad at all!
Now that's what I call a great job.
Now that's what I call a fine job!
Now you've figured it out.
Outstanding!
Perfect!
Perfection
Right on!
Sensational!
Simply superb
Stupendous!
Super!
Superb!
Terrific!
That's great
That's much better.
That's quite an improvement.
That's really nice work!
That's good.
That's it!
That's right!
That's the right way to do it.
That's the way!
Tremendous job
Tremendous!
Unbelievable
Unreal
Way to go!
Well done
What a star
What an improvement!
Wonderful!
Wow!
You always amaze me
You are fantastic
You are so good
You are very good at that.
You did it that time!
You did that very well.
You don't miss a thing.
You got it right!
You got it!
You hit the target
You're doing well
You're getting better every day.
You're learning fast.
You're one of a kind
You've got it now.
You're doing beautifully!
You've just about mastered it.
You've mastered it!