Free printable weekly behavior chart template that you can customize before you print. You can change the background, the sticker layout, the clip art, and the text. Since every element is editable you can create a weekly chore chart template, weekly schedule, sticker chart, etc.
The week starts on a Sunday in the examples, but you can change it so it starts on a Monday if you prefer.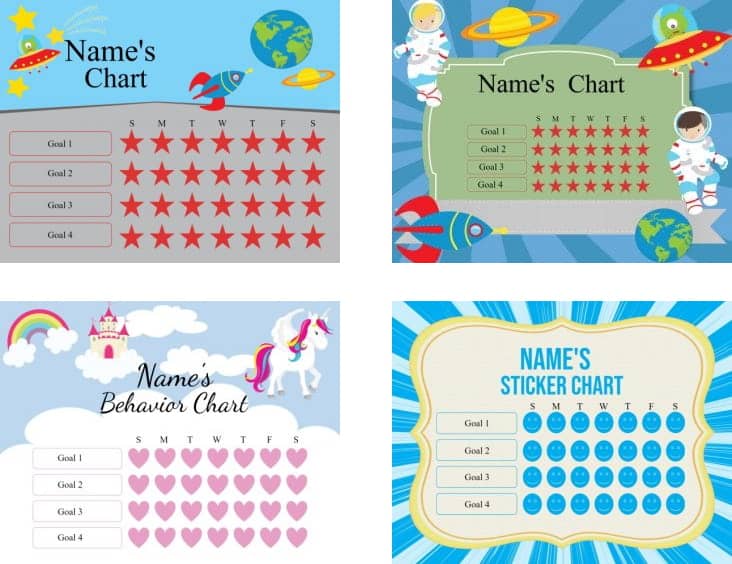 A behavior chart for home will usually have seven days in the weekly template whereas a behavior chart for the classroom will usually only have five for each school day.
How to Make a Weekly Behavior Chart
Click on the button above to open the behavior chart maker.
Select any weekly chart template in the left column. If you don't find one you love you can change the background and the weekly tracking chart layout.
If you want to change the background then select a background in the next column.
Select a sticker chart if you want to change the existing one.
Add clipart if you want.
The week starts from a Sunday to a Saturday. If you prefer your week to start on a Monday then edit each day of the week.
Edit each of the goals or behaviors.
Edit the title and add any additional text.
Download.
Print.