Free printable daily behavior chart template you can customize before you print. You can change the background, clipart, and chart layout on each template. Either add a daily schedule to break up the day into sections or add specific goals for each day.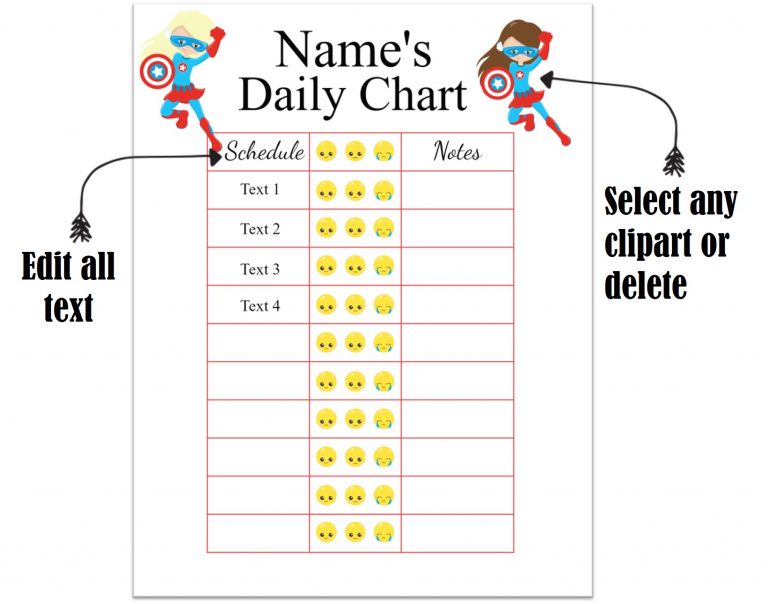 With the free online daily schedule maker, you can divide the daily schedule any way that works for you. Here are some options:
By the time of the day: early morning, late morning, early afternoon, late afternoon, and evening.
Divide the day up by meals: breakfast, snack, lunch, snack, dinner, and snack.
These two examples would work with the template that has five lines.
Divide the day up by activities: get ready for school, at school, playtime, homework time, get ready for bed, bedtime.
If you are making a kid's daily routine chart for kids who cannot read, then upload a photo for each activity. For example, to show breakfast time, take a photo of breakfast, and add it to that section. To add a photo, click on add photo.
20 Step Charts
15 Step Charts
For each daily sticker chart, you decide how many steps you will include. To change the number of steps, select "stickers and steps" in the second column and then choose the number of steps.
In the following sticker charts, you can track up to four goals or behaviors. We also offer a similar weekly behavior chart.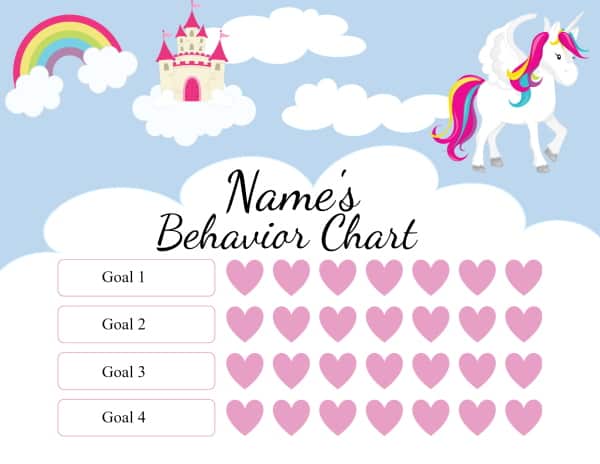 The daily schedule template can be used for any purpose since the text can be customized and you can add additional text.
This morning daily routine chart is totally customizable so you can use it to create an evening routine chart or a daily chore chart.
How to make a daily chore chart
Select one of the templates above.
Change the goals to chores.
Type your chore list.
Download the daily chore chart and then print it.