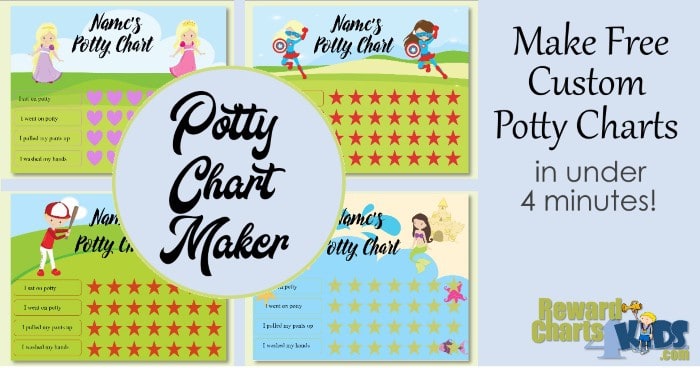 You can use our potty training chart maker to create your own personalized DIY potty reward chart. It only takes a few minutes to create and you can make the chart together with your child. You select the background, clipart and you can edit the text. There are many themes available and the possibilities are endless.
Potty Training Chart DIY
Here are some sample potty charts that were created with this app but the possibilities are endless.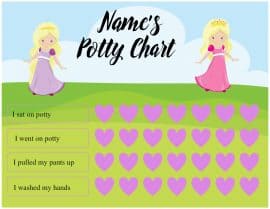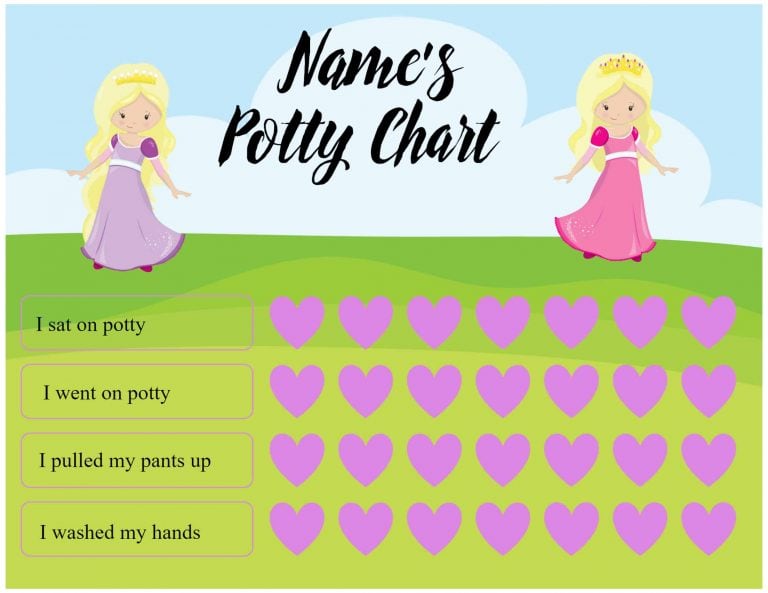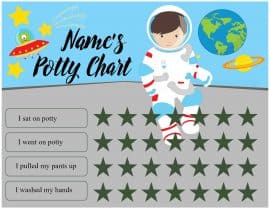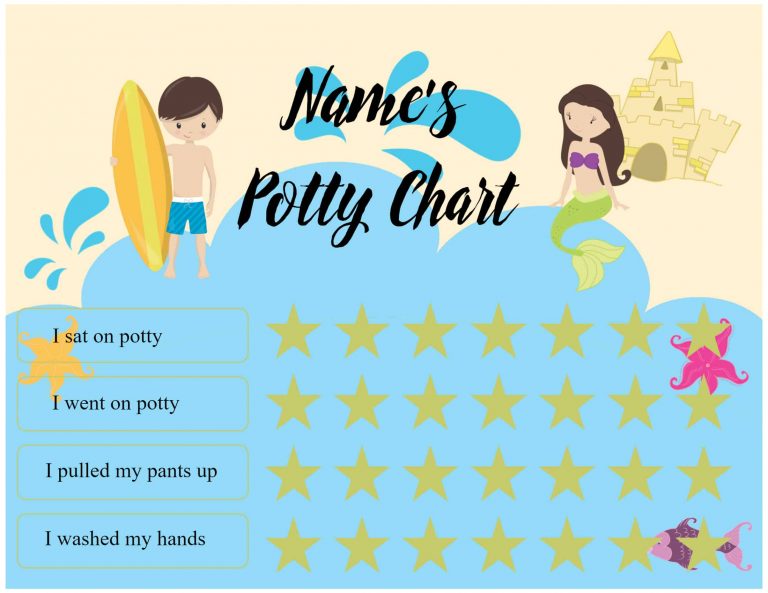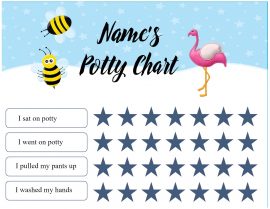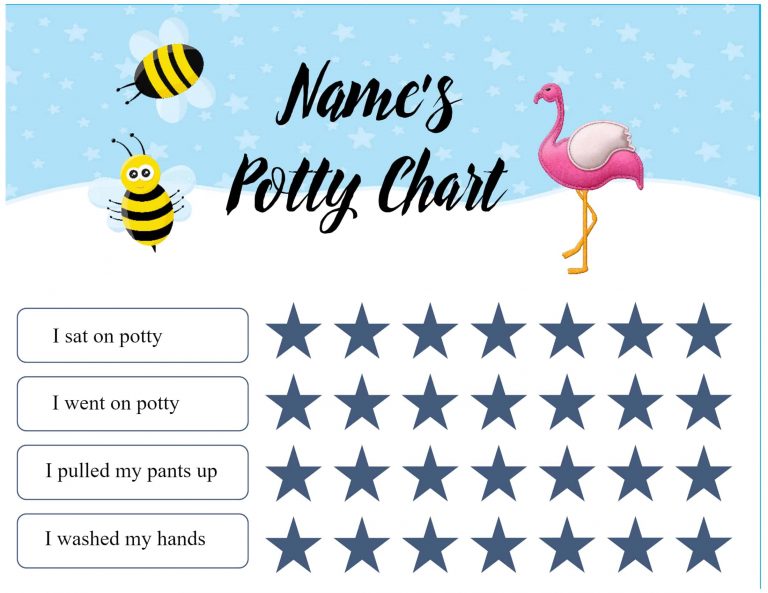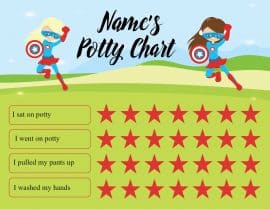 [mv_create key="1″ type="diy" title="How to Make a Potty Chart" thumbnail="//www.rewardcharts4kids.com/wp-content/uploads/2017/12/potty-training-chart-2.jpeg"]
Why use a printable potty chart?
Sure, you could use a homemade potty training chart that takes one minute to make and doesn't need to be printed but it might not be as effective. When your child loves her chart, she is more motivated to earn stickers to stick on it.
Sit together when you make the chart. Ask your child to select the background and the clip art characters. Let her drag them around the potty chart template to make it feel like she created it. If you are making a chart for a girl, there are superhero girls, princesses and more. For a boy, there are superheroes, soccer, and more. Other themes are suitable for boys and girls such as astronauts and animals. The samples on this page are only examples, and there are endless options available.