Free Personalized Potty Book
Create a free custom potty book with your child's name and photos and edit the text to personalize the book. Make your child the hero in her very own potty book! Free instant download.
Front and Back Cover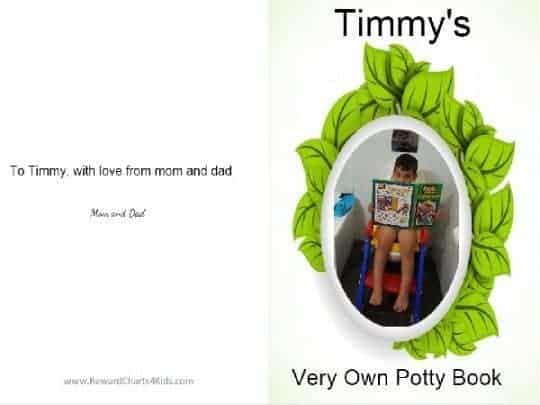 Page 1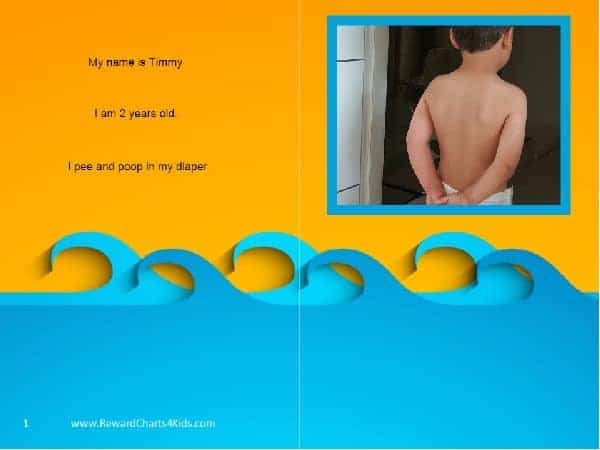 Page 3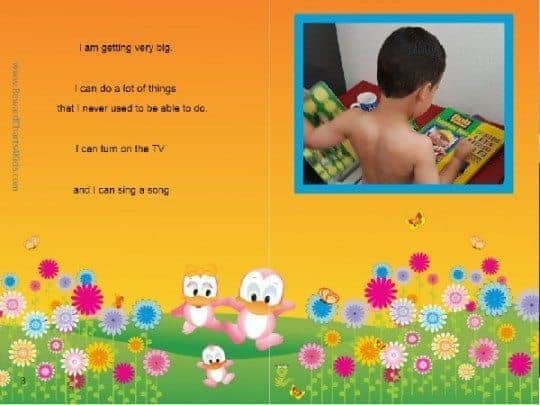 Page 5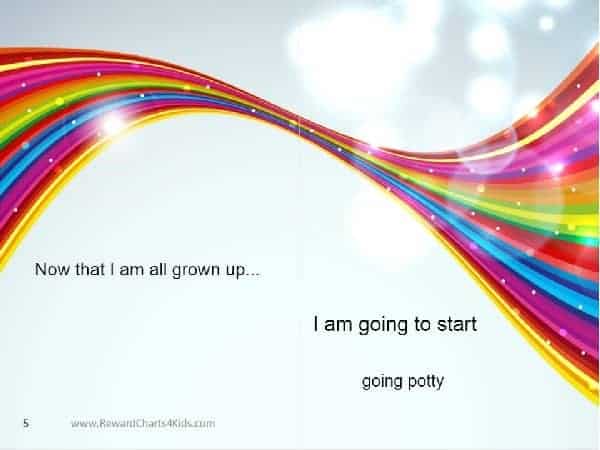 Page 7

Page 9

Page 11

Page 13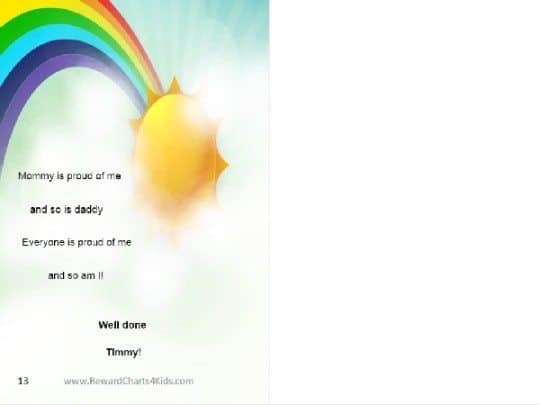 When I first started potty training my oldest son I bought some potty books to read to him. They used terminology that we didn't use at home and I found myself changing the words as I read the story to him. I also noticed that he couldn't relate to the pictures so I decided to make him his own potty book that he could relate to. All the text can be changed so that you can both use the terminology that he is used to hearing and also add in any text that you think will help him. You can also upload photos of your child. Once you have completed personalizing the potty book just print it. You can then either have it professionally bound at an office supplies story or just staple it together to create a book. Your child will be so happy to receive this personalized potty book made just for her!
How to Personalize the Potty Training Book
Click on the "customize" button next to each page of the potty book.
Change the text if you want to. You can either just change individual words or change all text on the page.
Upload a photo of your child.
Print the page.
Repeat this process until each page is complete.
Sort the pages in the correct order (see page numbers).
Bind the pages to create a book.