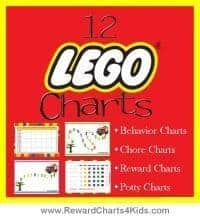 On this page you will find 12 different Lego reward charts, behavior charts, potty training charts and chore charts. They can all be customized so you can add your own text and customize it to suit your needs.
We received a request from Kimberly to create a Lego reward chart for her son who loves Lego. If your child likes Lego too then you might find these charts helpful. We also have Ninjago behavior charts which can be printed free too.
If you have a special request for a specific reward chart then please let us know and we will try and produce it for you.
Editable Chore Chart
This chart can be edited online so it can be used for multiple purposes. To create a chore chart type in the chore list. To create a potty chart type in the potty milestones. To create a behavior chart, type in the behavior that you are targeting. Add your child's photo and your chart is ready! You can also change the days of the week if you don't want the week to start on a Sunday.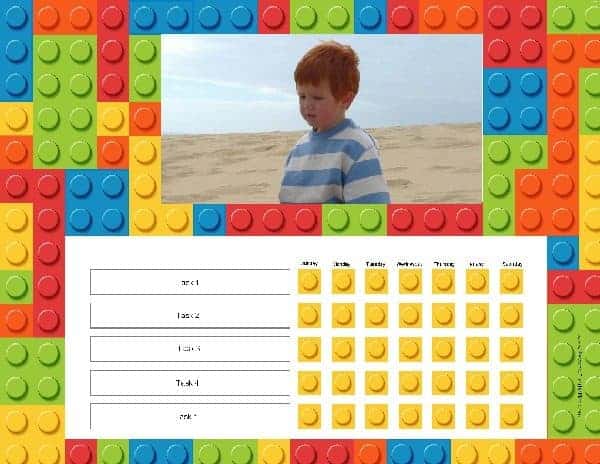 Weekly reward charts
Mark a piece of lego each time your child gets a sticker. There is space to write what the reward will be when the chart is complete.
If you would like to edit your chart and add your own chore list or list of behaviors then click on the editable version.
10 step reward chart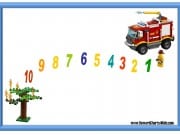 20 step behavior chart
Weekly sticker chart – this can be used as a chore chart, behavior chart, reward chart or for any other purpose.
Potty Training Charts
Toilet Training Chart