Print these free coupons for your mom for mothers day! Show her how much you appreciate what she does for you all year round! You can either use the ready-made coupons or customize the coupon book in order to add gifts that you know your mom will love!
How do you make these coupon books?
Print out as many pages as you want.
Cut out the coupons.
Put the coupon with the title in the front (it reads "Mother's Day Coupons").
Staple or bind the coupons together.
Colored Coupon Book for Mom
(each page has 6 vouchers)
These coupons are good for: breakfast in bed, one load of laundry, an undisturbed nap, a day with no arguing and one chore of your choice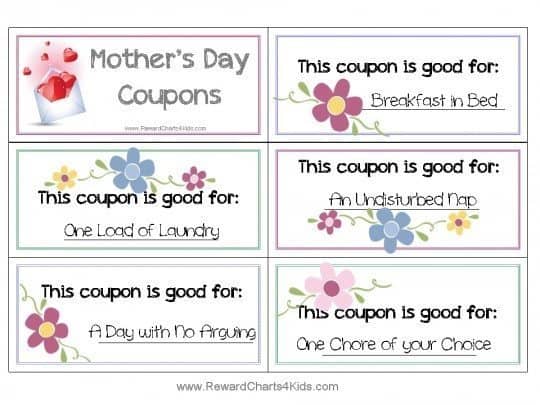 These vouchers are good for: a back rub, a big hug, a kiss, an undisturbed nap, and emptying the garbage.
These coupons are empty so you can add any gift you think that your mom will like.
Black and White Vouchers for Mother's Day
These vouchers are good for: a back rub, a big hug, a kiss, an undisturbed nap, emptying the garbage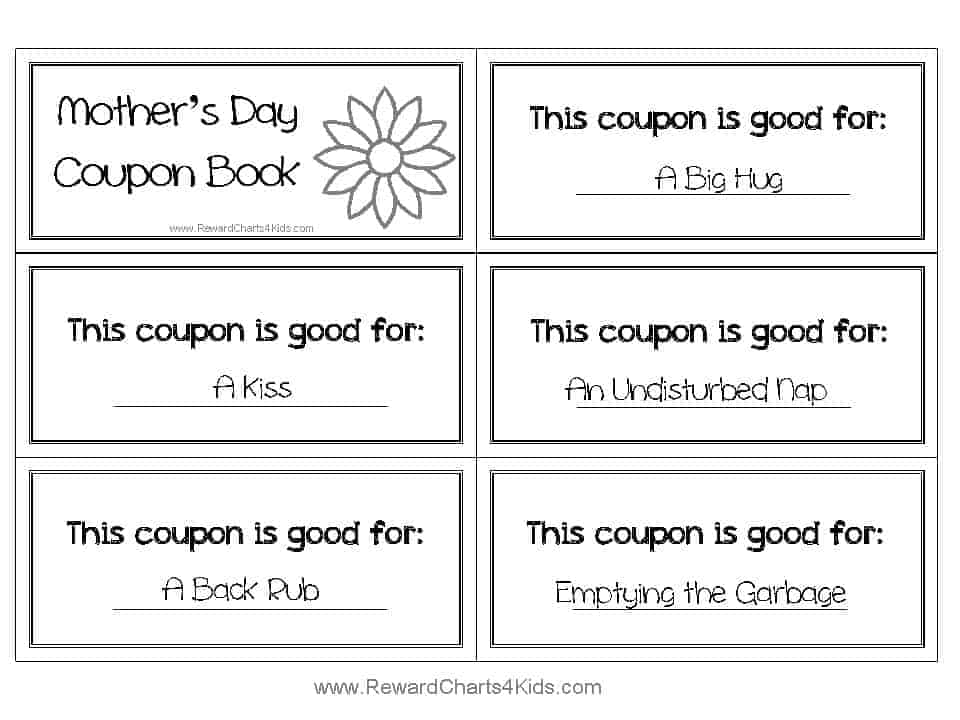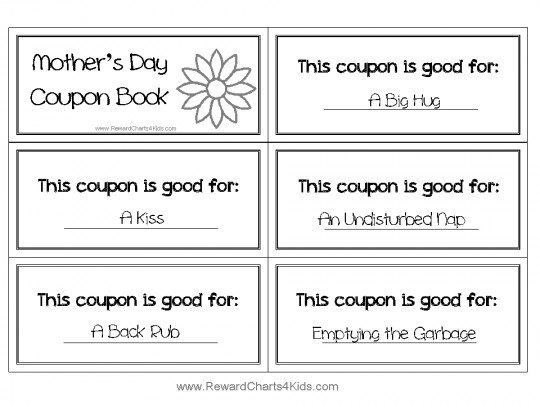 These vouchers are good for: breakfast in bed, one load of laundry, an undisturbed nap, a day with no arguing and one chore of your choice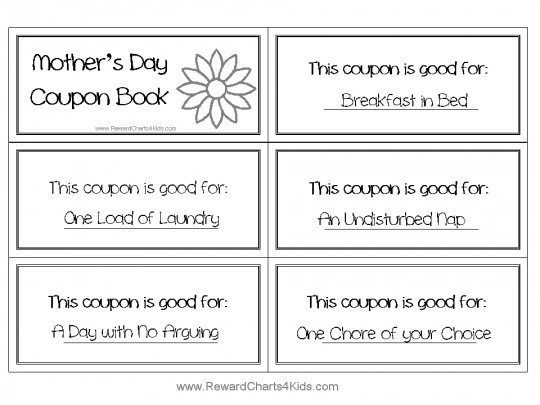 Empty vouchers: You can write whatever you want on these coupons