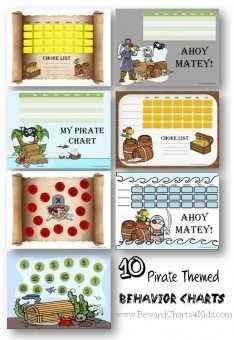 A selection of free printable behavior charts with a pirate theme.
Sticker Charts
These sticker charts target specific behaviors.
Chore Charts
Add a chore list and mark chores once they are complete using this chore tracking chart with a pirate theme.
Potty Chart
This potty training chart can be used to motivate kids during the potty training process. Mark the chart each time the child successfully uses the potty or accomplishes once of the stages of potty training (such as saying that he needs to go).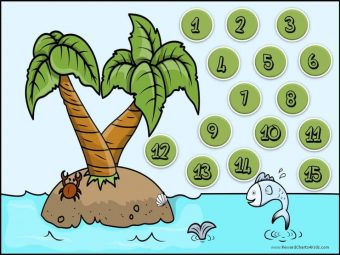 Behavior Charts
These generic behavior charts can be used for multiple purposes. Write a list of the child's goals on the child to remind him what he should be focusing on.