Free Printable Tooth Fairy Letters
An official letter to the tooth fairy written on an old scroll.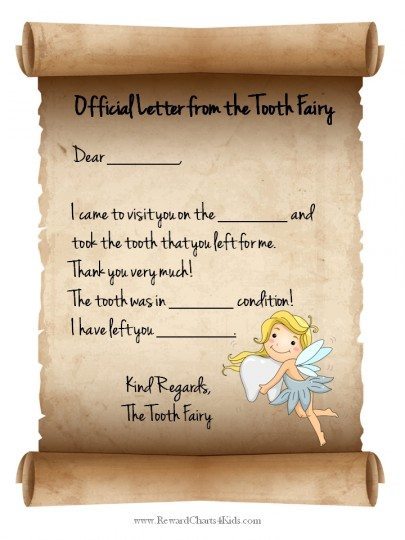 A tooth fairy note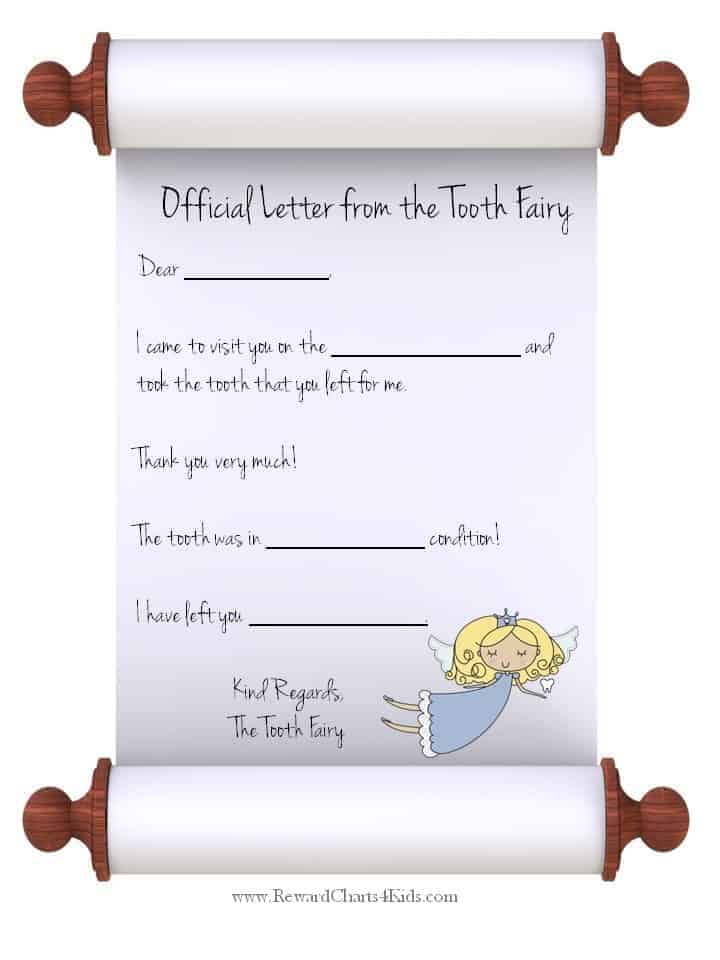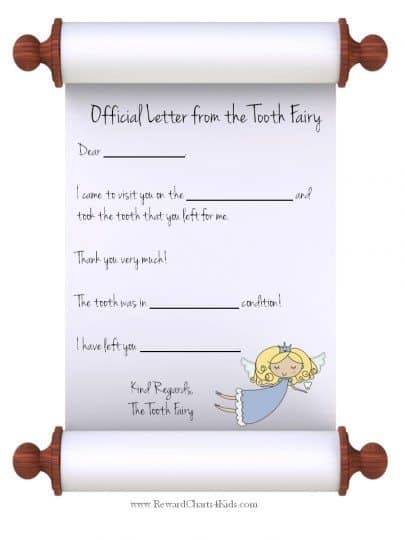 This tooth fairy letter enables you to mark the tooth that fell out which is helpful if you plan on keeping the letter as a reminder.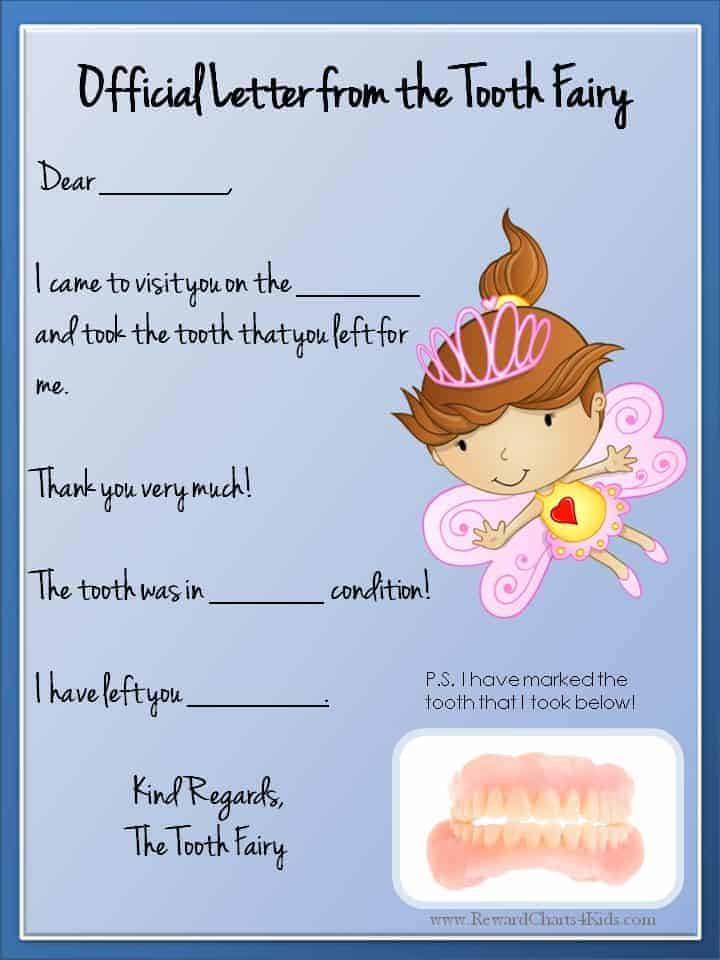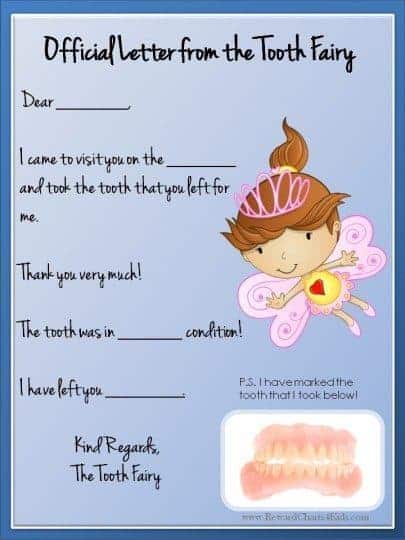 ---
These door hangers can be hung on your front door or on your child's door to let the tooth fairy know that your child has left her a tooth. There is a version for a girl and one for a boy.
---
Tooth Fairy Envelope
Create the envelope to leave your tooth in.
How do you make it?
Print the envelope template.
Cut all around.
Fold the envelope and stick the sides together.
Insert the tooth.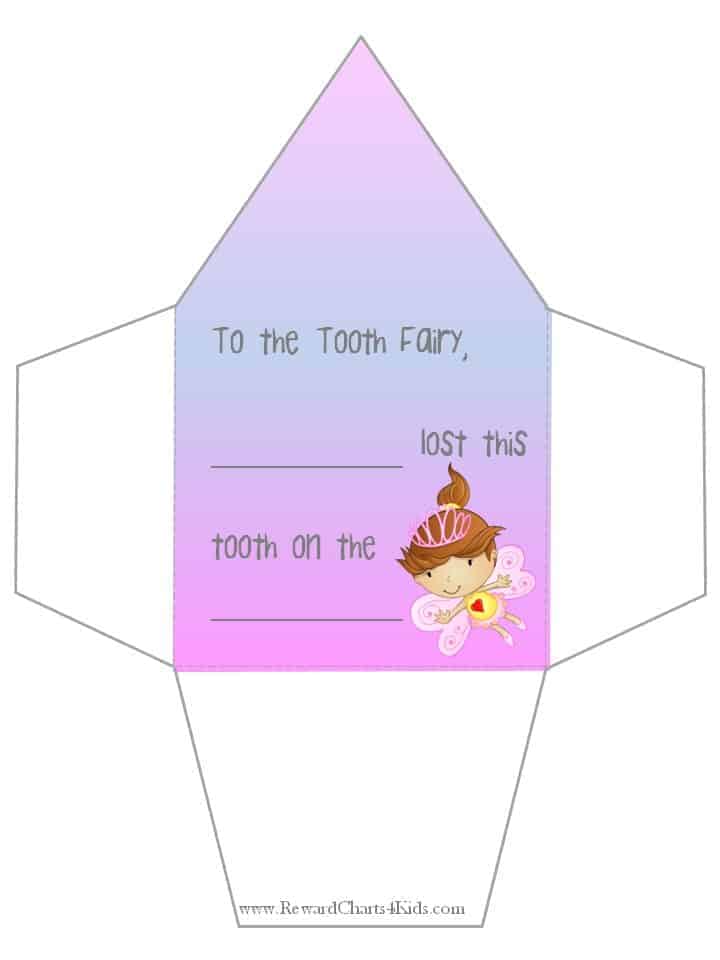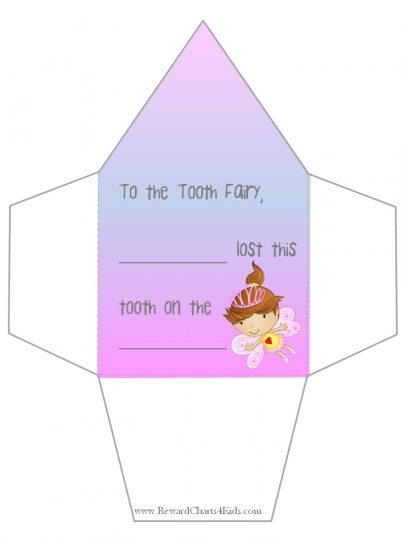 ---
Tooth Fairy Box
Use this tooth fairy box to leave your tooth for the tooth fairy.
How do you make it?
Print the box template.
Cut it out.
Fold on the dotted lines.
Close the bottom of the box.
Put a piece of cotton wool in the box (optional).
Place the tooth on the cotton wool or directly in the box.
If you need a tooth fairy certificate then check out our free selection!