Kindergarten Certificates
Free printable kindergarten diploma that can be presented to children at the end of the year. If you would like to personalize each kindergarten certificate before you print them you can find a different version that can be customized at creative certificates (for free). We offer more award certificate templates on this site.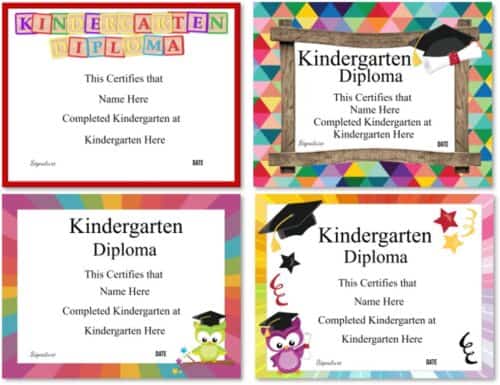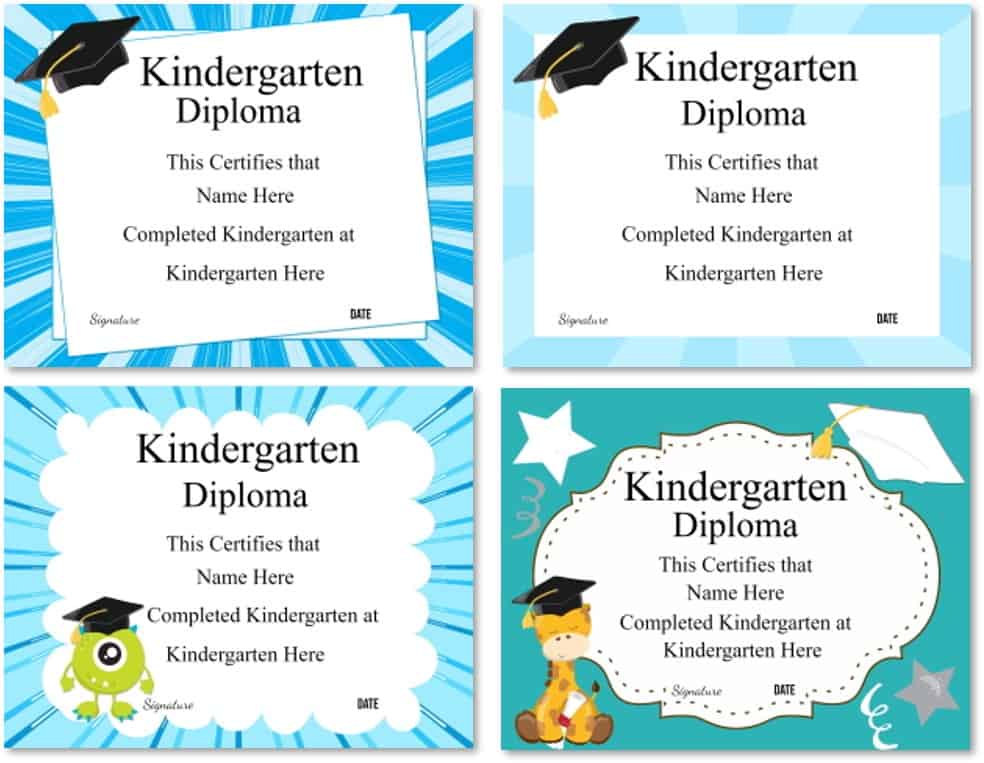 The following kindergarten certificates cannot be edited.
Graduating from Kindergarten is a very special day and one you will want to remember. These award certificates will help you make the day even more special and memorable event.
Create a printable certificate for each child to give the graduates something to remember from this special day. Roll up each one and tie it with a pretty ribbon.
If you are having a ceremony you might want to practice before their parents arrive for the event so that all the students know what to do and how to accept the diploma. They usually receive it with their left hand and shake the principal or teacher's hand with their right hand. This might seem confusing at first for some children, so you might want to have a rehearsal before the big event.