Racing Car Sticker Charts
Behavior Charts and Reward Charts with Racing Cars
Move the racing car along the tracks until you reach the finish line!
We received a request from Catherine to create racing car reward charts and loved the idea! There are 2 ways to use these sticker charts:
1) You can mark each milestone with a sticker or marker.
2) You can cut out a car from the page with three different racing cars. You then keep moving the car along the tracks using reusable adhesive sticker dots.
10 Step reward charts
Cut out these racing cars and attach them to the behavior chart. Each time your child deserves a sticker you can move the racing car up one place.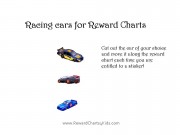 18 step behavior charts
Kimberley's son is obsessed with Porsche cars so she asked us to make her Porsche reward charts / behavior charts. You might find them helpful too!
10 step Porsche behavior chart – this can be used to target a specific behavior
Weekly behavior charts / reward charts
The following sticker charts can be used for various purposes. If used as behavior charts then list the things that you would like your child to do in the space provided. It can be a chore list or a list of behaviors. Mark each circle or cell once your child has completed the task or chore.
This PDF version can be edited. Type in your list of chores or behaviors that you would like to target.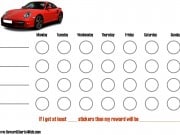 This chart starts on a Sunday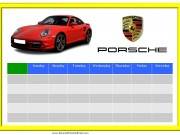 This chart starts on a Monday